Folk Reimagined: Appalachian Dreams
Solo concert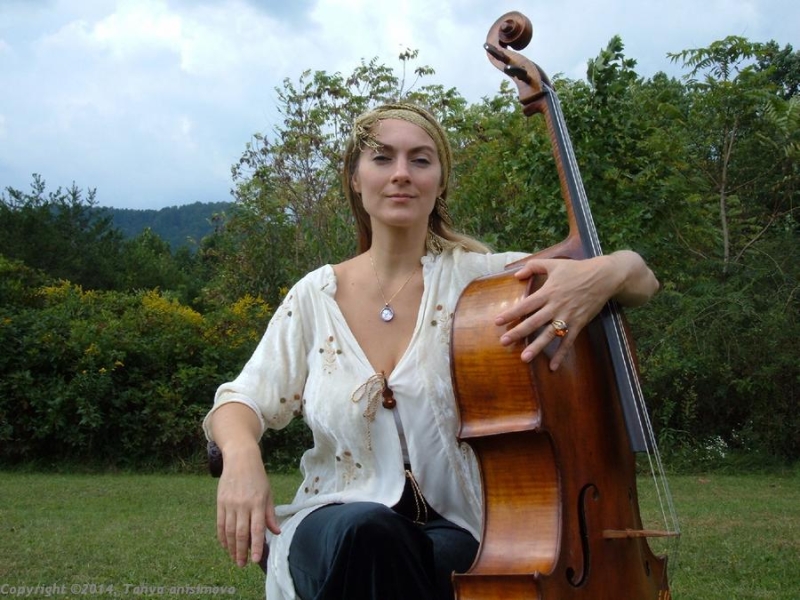 Saturday, March 04, 2023
20:00
Arts Barn, Gaithersburg
TANYA ANISIMOVA, Folk Reimagined: Appalachian Dreams, with friends
Acclaimed cellist, Tanya Anisimova shares a deeply powerful program that features the intricate rhythms and unusual timbral textures from music of the Appalachian mountains, Ukraine and Hungary. Tanya takes us on a musical journey to unforgettable places, interweaving folk tunes from the area.
Tanya Anisimova and her husband artist Alexander Anufriev lived in the Blue Ridge Mountains of Central Virginia for twelve years. Influenced by the incredible power of the Blue Ridge Mountains, Tanya was inspired to compose new works, including her Trio-Toccata "Appalachi" which was premiered on a peak of the Blue Ridge Mountains as a part of the Wintergeen Summer Music Festival.
Tanya says, "I still see the Blue Ridge Mountains in my dreams. I hear their voice; it sounds like a very deep lasting ring of a low-pitched gong." For Tanya, the name APPA-LA-CHI is a powerful combination of the three important symbols: APPA (father), LA (mountain, elevation, teacher), CHI (energy, powerful current).
While many are experiencing pain and desperation due to the war in Ukraine, Tanya believes music is especially important to help us heal.
Tanya Anisimova, cellist and composer with guest artists, Peter Omelchenko, mandolin/dombra and Allen Yoo, cello
List of Dates (Page event details)
Saturday, March 04, 2023

20:00