Masterclass with Tanya Anisimova
Masterclass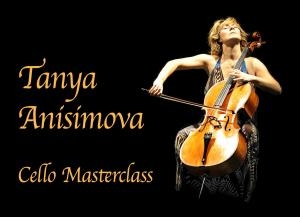 Date:
Friday, February 24, 2023
10:00
Venue: Radke Fine Arts Theatre, Oklahoma
Masterclass with Tanya Anisimova
Guest artist and cellist Tanya Anisimova will be giving a cello masterclass 10 a.m. Feb. 24 in the Radke Fine Arts Theatre.
This event is free and open to the public.
Labeled as a Bach specialist and an unorthodox interpreter of standard repertoire, Anisimova is the only cellist who has recorded the complete Six Violin Sonatas and Partitas by J.S. Bach on the cello.
All Dates
Friday, February 24, 2023

10:00