Isaac Albeniz - Leyenda
(arr. Anisimova for solo cello)
Note: this arrangement is for cello solo. It is slightly different
to the video and does not include the vocal part.
PDF Download: $12.99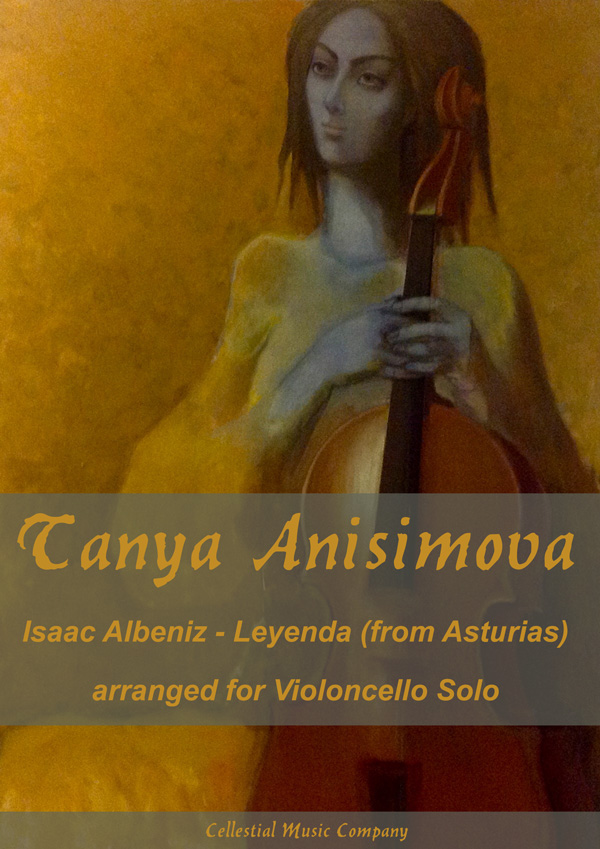 It is with great pleasure that I am presenting my version of the famed Leyenda from Asturias by Isaac Albeniz.
I think maestro Albeniz would have been surprised to see it, not only because this arrangement is in itself a daring act, but also because it tends to follow the composer's original piano version of the piece more closely than a more famous guitar transcription.
I have been haunted by this piece for many years. I find the austere yet deeply passionate nature of this music absolutely irresistible.
As it is with any good music, there are multiple ways to interpret Leyenda. There are a few optional bowings offered in this edition. It is implied that if one decides to play this piece, one is capable of making their own decision on whether to follow a toccata-like or a more lyrical approach while interpreting this chef d'oeuvre.
Tanya Anisimova