Cynthia for flute and cello
Tanya Anisimova
Cynthia for flute and cello
View Preview (PDF opens in a new window or downloads to your device).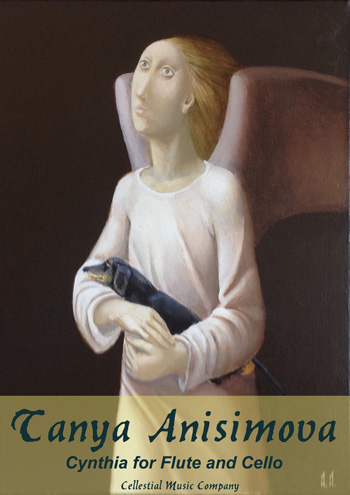 Cynthia for flute and cello was inspired and written for my friend Ms. Cynthia Tremblay, an accomplished flute player and improviser.
Between 2002 and 2013, Cynthia and I had enjoyed many hours of improvising together, discussing life, art, food, and human nature.
I think this miniature piece reflects the joy and deep connection I feel when I think of Cynthia.
Cynthia and I performed this piece for the first time at a friend's home in Virginia, in the summer of 2004.
Tanya Anisimova